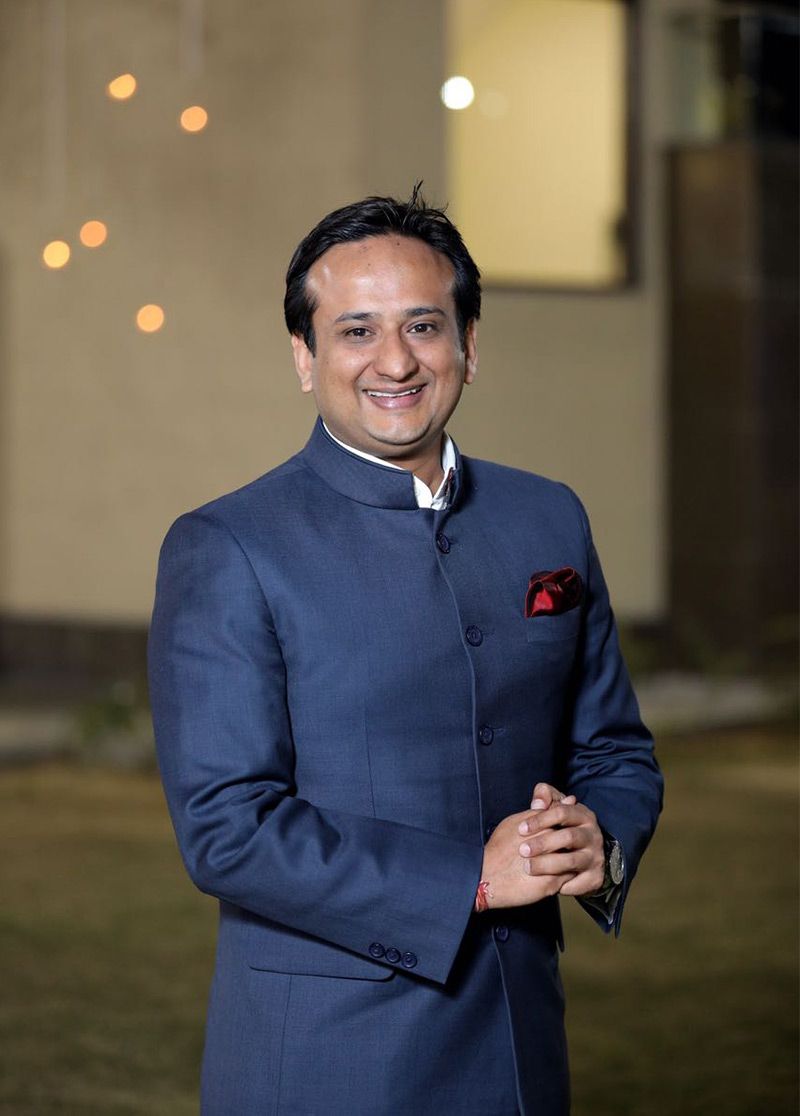 Nirvana Chaudhary
Managing Director
CG Corp Global
Born into a successful business family, Nirvana Chaudhary, founded his own independent company - CG Finco - at the age of 19. Educated in Doon, Harrow and EMBA at MIT and LBS, he became the Managing Director of CG Corp Global, a $2.5 Billion private conglomerate, before turning 30. CG (Chaudhary Group) is a multinational headquartered in Nepal, with a portfolio of 136 companies and 76 brands spread across 30 different countries.
Nirvana is well-known for his diverse interests, ventures and accolades - an artist, musician, trekker, a former national squash player and, most importantly, as a philanthropist. Nirvana is the Vice Chair of Chaudhary Foundation - the philanthropic arm of his group that he leads. Chaudhary Foundation extended instant support to build homes to those displaced after the massive earthquake that struck Nepal in April 2015 and is continuing build schools and homes for the survivors. The Foundation opened Nepal's largest spiritual institute. Along with successfully executing various social projects, the Foundation partnered with Bill and Melinda Gates on the much needed health and sanitation projects in Nepal. Thus Nirvana has touched many lives and the social impact thus generated has been widely recognized. Nirvana is the recipient of the YPO's SEN Sustainability Award for Philanthropy (2019), the Asian Leadership Award (2019) and the President's Award for Social Contribution from Lions Club International (2015). He sits on the board of the Center for Asian Philanthropists.
Nirvana is currently the Honorary Consul General of Serbia to Nepal. In his earlier role as the Consul to Maldives, he was the recipient of the highest civilian award by the Maldivian Govt. for his humanitarian work. He has been the Brand Ambassador of WWF Foundation, Founder of Himalayan Climate Change, the youngest Founder Member of Entrepreneur Organization (Nepal Chapter), and Founder Member of the Young Presidents Organization. He has led a campaign on "Spirit of Entrepreneurship" and has just been featured as the First Nepalese in CNBC's Young Turks. Nirvana is also part of The Art of Living Apex Board.
On the business front, Nirvana was elected the Vice President of the Confederation of Nepalese Industries (CNI) in 2016 and the Chair for the India - Nepal Center. He has served as the Personal Advisor to the Minister of Industries of the Government of Nepal and has held offices of various bilateral chamber of commerce and industry. He became the Chairman of ASSOCHAM Nepal Chapter and was nominated to the board of UN Business Advisory Council, UN Global Compact High Level Steering Committee of the Action Platform and Member High Level Task Force on Nepal Government Response to Disaster.
Rounding up his recent achievements, in 2020, Nirvana was featured in Tatler's New Face of Asia and Asia's most influential. And in 2021, he conceptualized and founded the Union of Asian Chambers. In 2021, he was nominated as a Young Global Leader by the World Economic Forum. Nirvana also founded the Nepal Super League for youth development through sports and launched a private foundation named after his parents- "Binod & Sarika Devi Foundation." Nirvana is often sought by youth organizations, schools, universities and young entrepreneurs as a motivational speaker. He has authored several articles on leadership and management for prominent business magazines and runs his Podcast "Making It Bigger." Nirvana and his wife Ashrayata have a daughter (Araaya) and a son (Arhaan).