Summit Hotel
Located away from hustle and bustle of the Kathmandu city. The Summit Hotel is a very special Nepali style hotel with western comfort. It has been the regular house for foreigner guests for last many years offering a wide range of accommodation. The Nepali rooms with brick and carved balconies provide the element of Nepali architecture.

The Farm at San Benito
The Farm in Batangas, Philippines, is an award winning centre for holistic healing and wellness where people balance their mind, body and spirit with nourishing exercise and foods in an eco-friendly atmosphere. The Farm experience is needed for recharging one's mental, physical and spiritual state and is a 'must have' in every individual's life at least once a year. It is the sole sanctuary of its kind in the Philippines and recognized as one of the world.

The Fern Residency
The Fern Residency is a mid-tiered experience of Hotels & Resorts in the 3-4 star categories. It offers up market accommodation & services ideally suited to an emerging traveler. The Fern Residency hotels & resorts are present in key locations with great pricing and excellent service.

The Fern Hotels and Resorts
The Fern, an upscale 5-star business and full-service Ecotel, goes out of its way to deliver authentic and enriching experiences with minimal impact on the environment. Luxury, elegance, personalised service and all the contemporary facilities are combined to provide an environmentally-friendly hotel.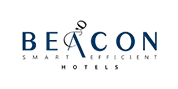 Beacon Smart Efficient Hotels
Beacon provides smart and efficient budget hotels with an emphasis on quality and value. The Beacon has presence in tier one and two cities, and is predominantly present in smaller cities. Comfort and convenience are their forte and the hotels enjoy home styled interiors so guests feel at home.

Zinc Living
Zinc Living is an urban service apartment combined with full service hotel amenities. A comfortable place to call home, with modern technology to keep up to date. Zinc Living stays relevant to changing needs of the residents and ideally suited for long stays.

Zinc Journey
Zinc Journey explores the beauty of the destinations by delving into the rich unique culture to give their guests an experience of living in an enchanting story. Each property is about local customs, culture and heritage of the area which is not only eco-friendly but also flamboyant in architecture. Appealing to the adventurous travel kind, the Zinc Journey is a must for the traveler who likes to live an experience that combines with adventure, comfort, style and luxury.
Managing Properties: Zinc Journey Arro Khampa Shangri-La, Zinc Journey Aroo Khampa Lijiang, Zinc Journey Mandira, Zinc Journey Ella, Zinc Journey Sigirya, Zinc Journey Kitulgala, Zinc Journey Rajasthan (Proposed)

The Zinc
In the world of ever-changing hospitality, The Zinc hotels bring a new experience exceeding the dynamic needs of today's travellers. A 5-star urban accommodation, The Zinc chain's upscale hotels are a one-stop destination of world-class amenities. Synonymous with class and elegance, the acclaimed high-end interiors impress guests with trailblazing style and taste, coupled with epicurean delicacies.