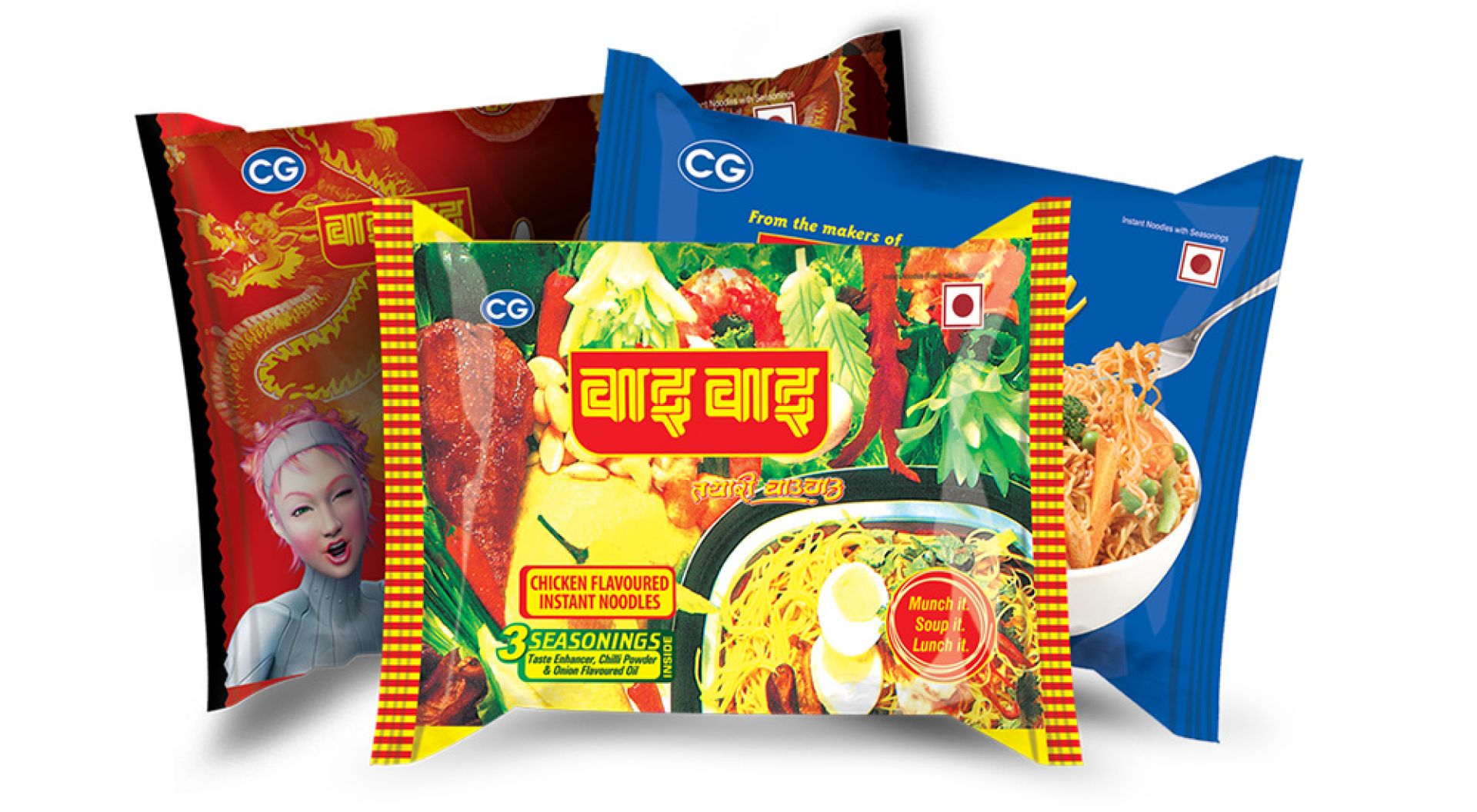 News & Events
02 August, 2021
WAI WAI noodles Echoes the habit of hand hygiene through its packaging
CG Corp Global, the first billionaire multinational corporation of Nepal with a conscious approach has divulged in spreading the healthy habit of hand and personal hygiene. With invoking messaging imprinted on its globally celebrated brand the 'Wai Wai' noodles sold under company's FMCG vertical CG Foods, it staunchly exhibits 'Business with a Purpose' approach.
Wai Wai, the iconic instant noodle brand enjoys an enormous presence of a consumer base that is spread across 50 countries globally. India being the second largest market for the brand, Wai Wai understands its heightened responsibility as an essential foods provider, in light of second outbreak of COVID-19 pandemic.
With rising number of cases in many parts of the world including India, Wai Wai is doing its bit to instill the habit of hand wash in children and the youth. The company echoes the 'Hand Wash Program' lead by WHO by amplifying the message through a dedicated space on each packet of noodles.
Read More: https://www.adgully.com/wai-wai-noodles-echoes-the-habit-of-hand-hygiene-through-its-packaging-103550.html